Software Overview
Our PiezoSleep data collection software scores sleep and wake automatically while the system is running; processing real-time pressure signals from animals during sleep or waking activity. A highly sensitive, calibrated  piezoelectric sensor (or new Adapt-A-Base sensor pad) is located under the rodent cage. PiezoSleep collects the analog data, digitizes the data and roughly computes sleep and wake; viewable in real time.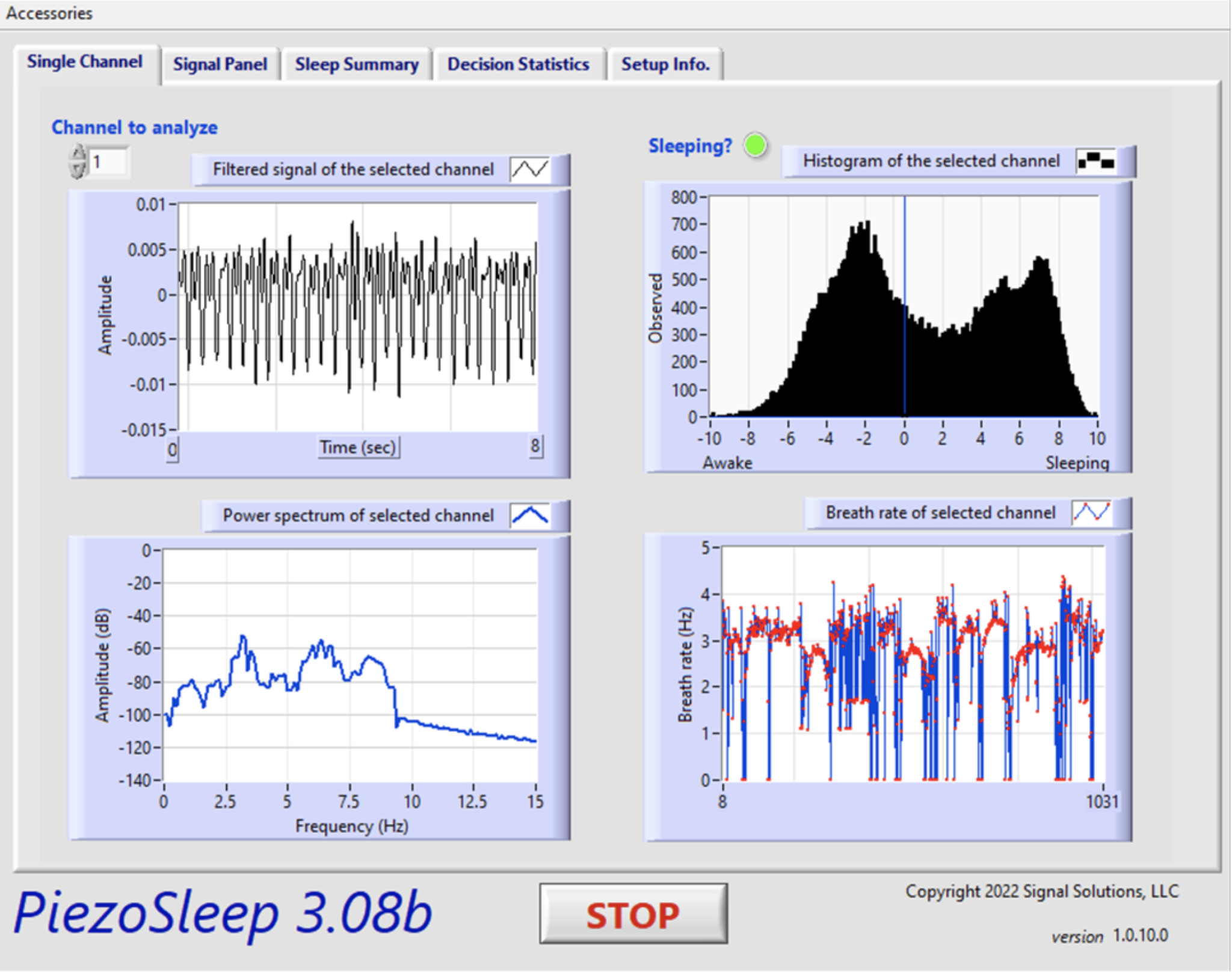 1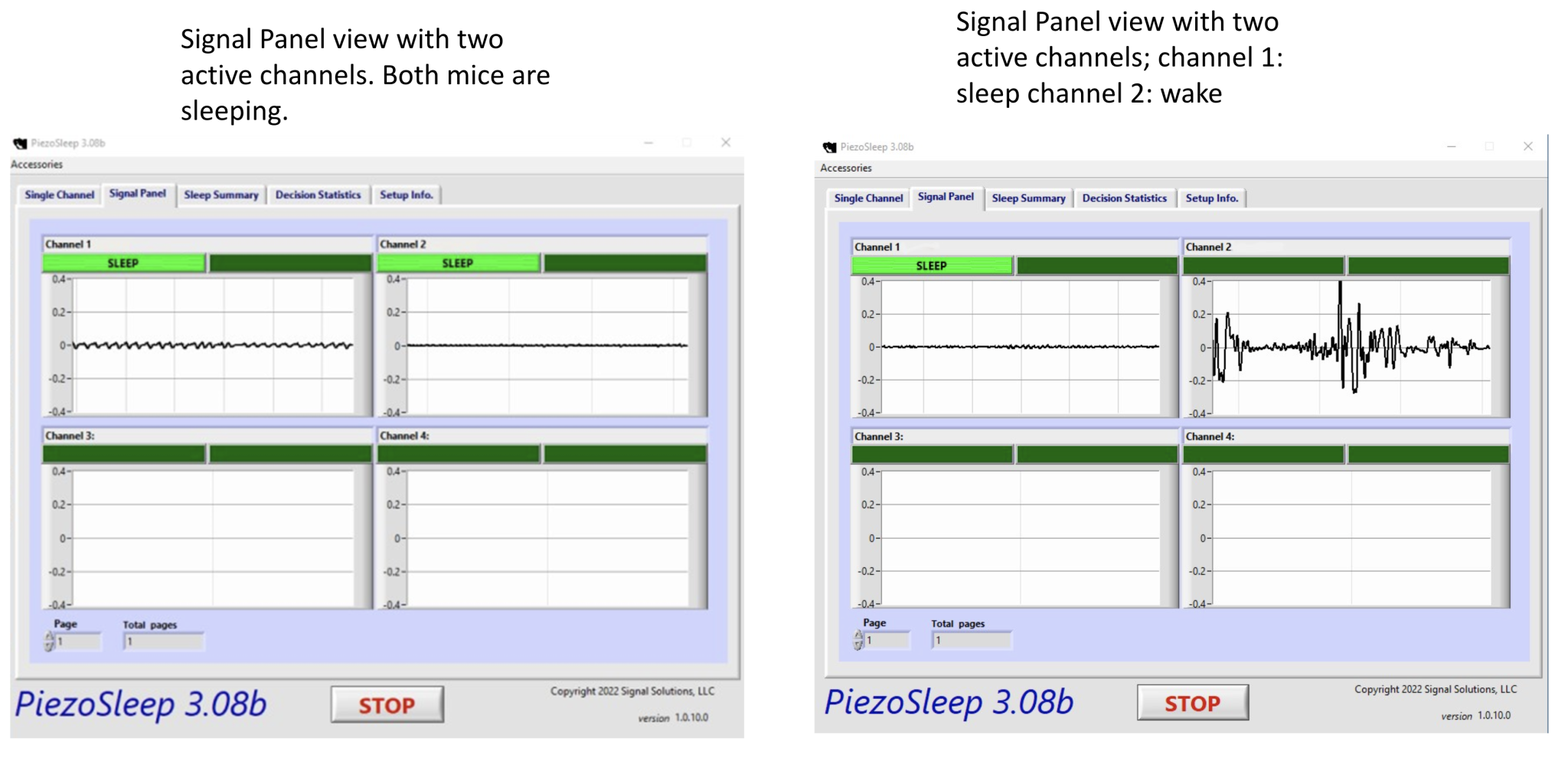 2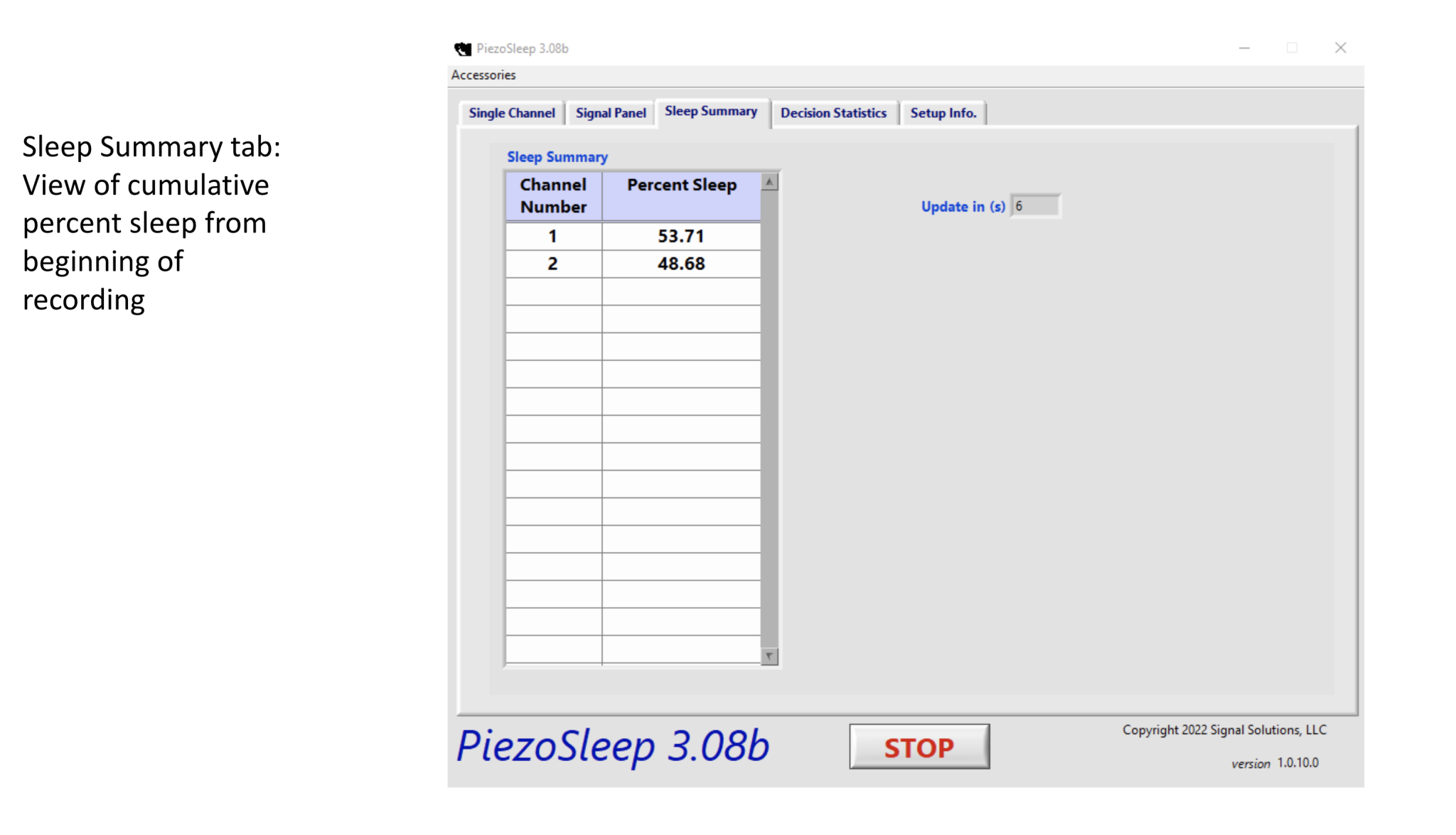 3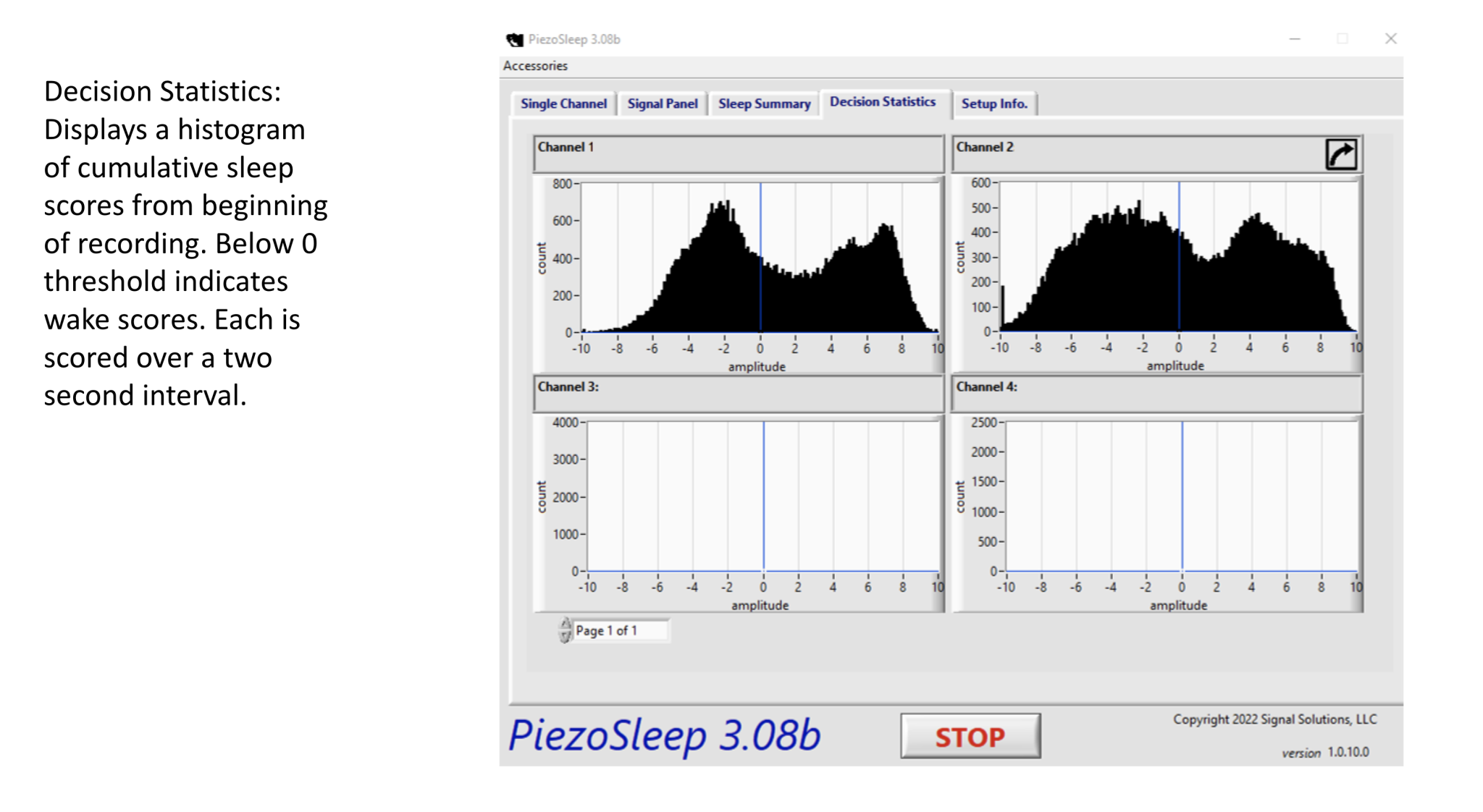 4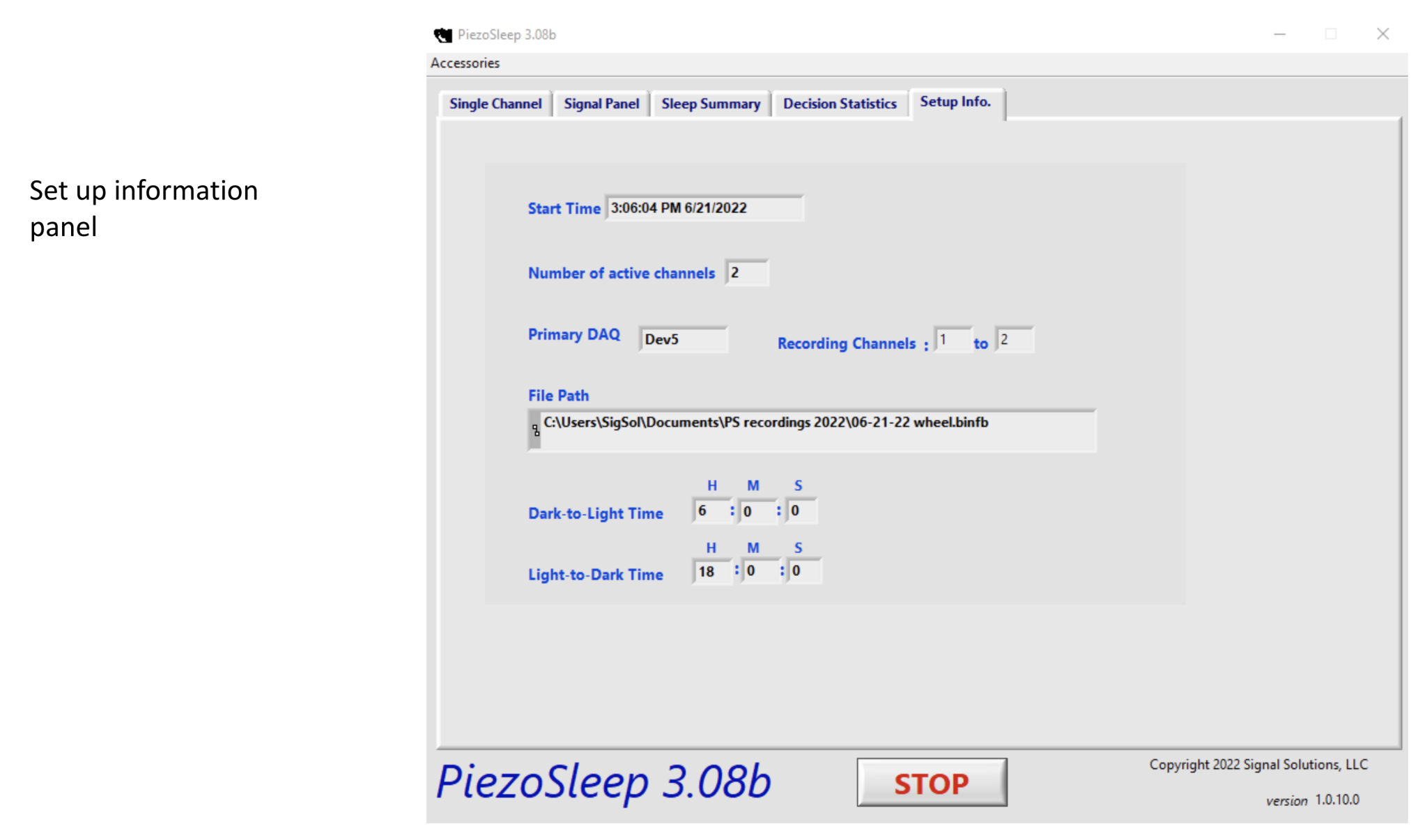 5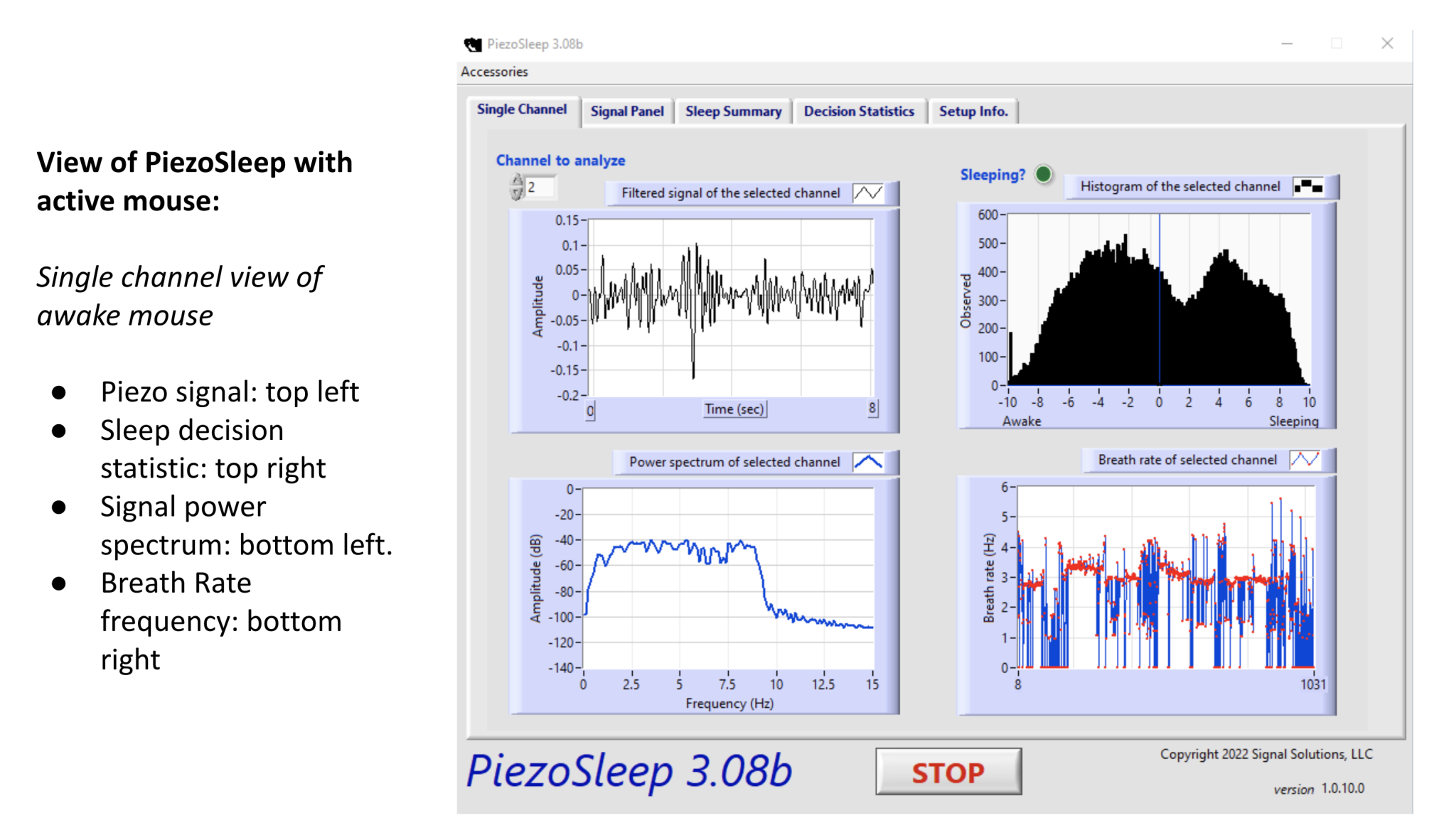 View of Running PiezoSleep System
Single Channel view of sleeping mouse
Piezo signal (top left)
Sleep decision statistic (top right)
Signal power spectrum; 2.5 Hz peak indicates breathing signal (bottom left) .
Breath Rate frequency (bottom right)
*Hover over tabs in image to see other views of the Running PiezoSleep program. The "Single Channel" tab will reveal an alternate main view.
Need Custom Data Solutions?
PiezoSleep Data Collection Software & SleepStats Data Explorer together form a complete data analysis platform for understanding and analyzing sleep/wake data in mammals. The system was designed with end users in mind – simplifying dat reporting, saving time and money.
If you would like our expert team to assist you in analyzing the data, we are happy to discuss your project needs. We have worked with a number of highly distinguished laboratories to deliver customized solutions in sleep research.
Find out what Signal Solutions can do for you.