At Signal Solutions, we understand the importance in making data collection and analysis accessible, accurate and efficient. Automation through innovation is our focus; providing simpler and cost-effective methods to facilitate research.
At Signal Solutions, we see things differently. We develop solutions for animal-based studies that mirror results from conventional means in a completely non-invasive process.  We continue to broaden our applications to meet customer needs.
Below are some examples of our services as well as products we have contributed to
At Signal Solutions, we offer a wide range of data analysis services. If you are using one of our PiezoSleep Systems and are interested in partnering with our team of experts for ongoing data reporting and visualization, we are ready and capable to assist you.
Signal Solutions Tackles Big Data: Signal Solutions contributes to global large scale phenotyping of mammalian gene function.
International Mouse Phenotyping Consortium: "The goal of the International Mouse Phenotyping Consortium (IMPC) is to discover functional insight for every gene by generating and systematically phenotyping 20,000 knockout mouse strains."
Sleep is one of 200 phenotypic traits being analyzed at The Jackson Laboratory KOMP Phenotyping Center as a member of the International Mouse Phenotyping Consortium.  Signal Solutions' PiezoSleep system was chosen as part of their large-scale high-throughput phenotyping pipeline to contribute to basic understanding of gene function in sleep, in addition to other traits related to  a range of morphological, physiological and behavioral traits including disease relevant parameters pertaining to neurobehavioral, metabolism, immune, cardiovascular, sensory, and musculo-skeletal systems.
Sleep characteristics are evaluated in knock-out mice at 15 weeks of age at The Jackson Phenotyping Center:
To date, over 14% of the genes analyzed at The Jackson Laboratory with the PiezoSleep system affect some characteristic of sleep (72 genes to date).
Signal Solutions helped manage, analyze and archive the datasets pertaining to sleep in the phenotyping pipeline.  Genes affecting sleep identified using the PiezoSleep system by The Jackson Laboratory can be viewed at  http://www.mousephenotype.org/. Some of the genes identified in this effort appear to affect sleep in other organisms in research ongoing in Dr. Bruce O'Hara's and other labs, demonstrating the utility of the PiezoSleep system to identify  sleep related genes using high throughput methods (see publication page for further information).
Signal Solutions not only provides a cost effective and completely non-invasive solutions for your research, but offers a wide range of services to assist your team in data collection and analysis as well.
We provide custom hardware and software development solutions to help accomplish your study goals. .
Through our expert consulting services, we can identify the easiest and most cost efficient solutions for your research project.
Our team is a collective group of industry experts; engineers, bio-medical experts, systems hardware & software developers and general gurus in signal processing with a wealth of experience in practical applications.  At Signal Solutions, your data and overall goals are important to us. We understand your need for comprehensive data collection and visualization while focusing on accessibility for end-users. We can develop custom hardware and software to empower your users and your end users. All of this with the additional benefit of having over 50 years of combined signal processing and data analysis partners at your side.
The software and hardware systems used by our partners were developed by us, and not a third party supplier. This benefits you, the end user, by allowing a personal connection to the source creator of your system.
Signal Solutions began with a simpler method to study sleep and activity in mice.
By using a completely different technology to identify and classify sleep/wake states, a noninvasive method for monitoring sleep was produced. Piezoelectric technology provides a noninvasive means to sense motion at a very high level of sensitivity; to the point of discriminating unique patterns present in sleep and wake.
The real-time automated sleep/wake classification incorporated into our data collection and analysis software eliminates the need for time intensive human scoring to expedite results. Automated scoring reduces the high level of technical expertise required for EEG scoring, opening the study of sleep to all researchers.
Through extensive engineering and testing, PiezoSleep Mouse Behavioral Tracking System, PiezoSleep Rat Behavior Tracking system and SleepStats Data Explorer for mice and for rats were created.
Our product improvement efforts have resulted in our latest system that employs an outside-of-the-cage piezo sensor platform, eliminating the need for custom cages. This customizable platform permits simple integration of PiezoSleep behavior tracking with virtually any housing system available. We have developed an external platform with embedded piezoelectric sensors that tracks sleep and wake in commercial cages. This new product easily integrates with most existing rodent housing, simplifying set-up and clean-up of sleep recordings, saving even more of your valuable research time.  Platforms accommodate X by X mouse cages and X by X rat cages. Custom platforms can be made to accommodate your cage configurations.
In Development: 2020
&

Beyond
We are currently working on NIH SBIR funded projects for development of automated breath tracking and seizure detection software in mice and rats.  Sleep and breathing abnormalities often co-occur in different disease areas.  Abnormal breathing disrupts sleep, and abnormal breathing regulation often manifests during sleep.  Seizures that occur during sleep are considered to be the most dangerous, and also affect breathing.
Having a single system that tracks these different physiological outputs within a cage setting provides a simplified solution to research in these areas. Automatic breath rate tracking will permit continuous breath related data collection in a cage setting, providing a stress free environment for collecting meaningful breathing output over longer time periods than current methods allow.  Automated seizure detection will provide a labor savings method to screen for the onset of chronic seizure and epilepsy in animal models.
Equine Analysis Systems of Kentucky, LLC – a thoroughbred management consultant, challenged the expert team at Signal Solutions, LLC to construct a way to track breathing patterns in race horses.
Traditionally, trainers and industry professionals in the equine industry used endoscopy techniques to monitor horses breathing patterns under load. Endoscopy is a great aid in monitoring and understanding breathing complications in race horses.
Upper airway problems can hinder performance and lead to chronic conditions in horses. While endoscopy is common, it has inherent limitations. For instance, resting endoscopy never fully told the "whole story" of what was potentially happening with breathing under stress (while racing/running).
While dynamic scoping procedures yielded more accurate results, it was with a greater cost. Signal Solutions engineered a solution that would eventually become Wind Test ® By Equine Analysis Systems. This new wind test became a more cost effective and practical way to monitor breathing patterns in thoroughbreds.
The Wind Test ® is a unique and entirely non -invasive way of both diagnosing upper airway pathology and identifying your horse's inherent ability to breathe at racing speeds.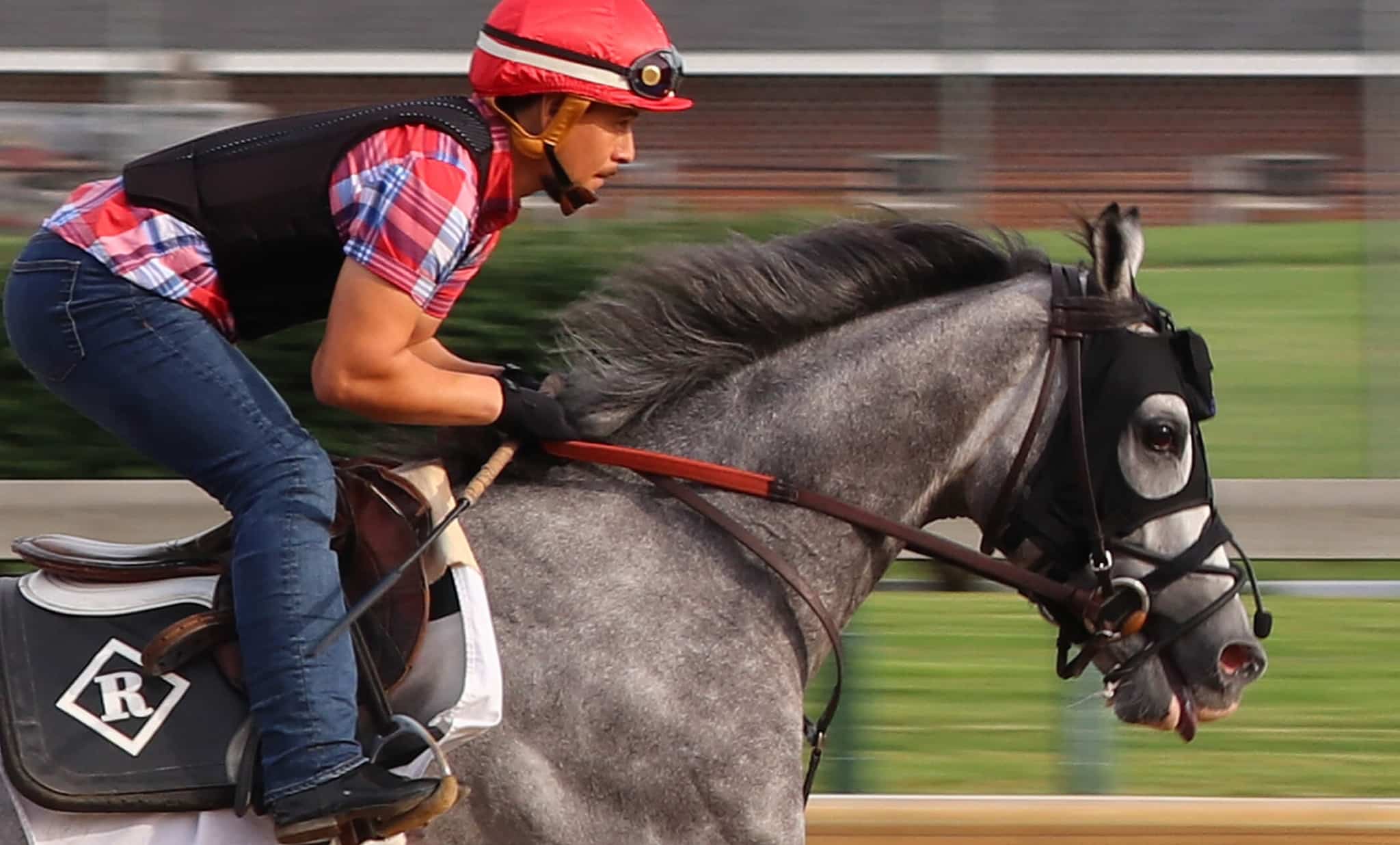 2
Specially designed hood; housing sensitive electronics and detecting breathing variations in the horse
Ready to get started on your custom solution?